It's a leisurely Saturday night; what better to do than play along with MTAE's letter game. I still haven't figured out how to link to his blog, so anyone who would like to help me out with that, there will be something in it for you. And ask Heather - I like mailing stuff. I'm totally serious about that.
But okay! I got dealt the letter K for my list of ten favorite things, so I'll begin with the most obvious and the one he'd knew I'd forgive him for:
Kid Rock
In 1999 we were living in Tampa and I listened to their fairly decent rock station 98Rock every day. One day while stuck in traffic I heard Bawitdaba for the first time. Not long after that I bought Devil Without a Cause and listened to it all the way through, no interruptions. Twice. I remember thinking there hadn't been that perfect an album to me since Licensed to Ill. Then I saw him perform on an MTV awards show and that was it for me. Almost ten years and seven concerts later and he still remains my number one pretend boyfriend.
King Street, Charleston, South Carolina
Although I live almost two hours away in Columbia, Charleston and in particular historic downtown Charleston, remains one of my favorite places in the world. Whether or not you're a fan of the South, I think most people can appreciate the beauty and charm of this city.
King, Stephen
I am an unapologetic fanatic. He's never gotten the critical acclaim he deserves, but that's okay since he's sold a few gazillion books and that probably makes him feel a little better. I started reading his books when I was twelve, spent a whole summer sleeping on the couch near my parents bedroom and had to put The Shining away for a couple of years before I got brave enough to finish it. For awhile I thought he went the way of Dean Koonz (NOT a favorite of mine) and got lazy, but Lisey's Story renewed my hope that he's still got game. I hope he never stops.
Kevin Smith
See what I did there, first using a K last name then a K first name? I'm sorry; this isn't the easiest letter to work with, damn.
Clerks, Mallrats, Chasing Amy, Dogma, Jay & Silent Bob Strike Back, Jersey Girl, Clerks II and Zack & Miri Make a Porno. Not a long career. Not popular with critics. Changed the face of independent filmmaking forever. My favorite filmmaker and I had a dream realized a few months ago when he came to speak at my college for one of his Q & A's and I finally summoned the balls to stand up at a microphone and ask him a question. And spent almost 20 minutes answering it! Easily in the top 20 moments of my life.
Korn
I can't believe I thought of another music group I love that starts with K. Sadly I've never seen them in concert, but you need to do yourself a favor: go on Youtube right now and watch their performance of Freak on a Leash on SNL from a couple of years ago. Kick-ass.
Kissing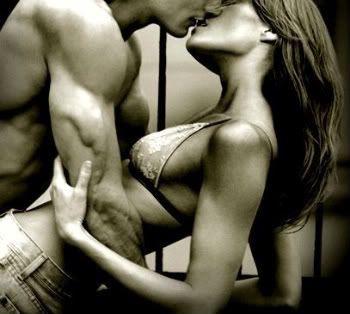 What can I say; I'm a big fan. The first one that happened between me and Brian was on February 3, 1996. It was nighttime, a big bright moon and snow was falling down around us. That moment remains with me everlasting.
Kayaking
We've done this three or four times, the most memorable being on the Hillsborough River in Florida and the Congaree and Wateree Rivers here in SC. Sadly the kayaks belong to my inlaws, so whenever we go, we go with them. If I could figure out a way to borrow one so just the two of us could go without hurting their feelings, I'd be real happy. As long as the other person is doing the paddling, it's all good.
Kalifornia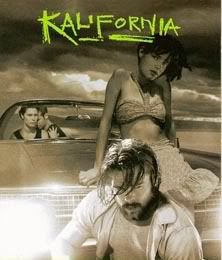 Before Brad Pitt became a huge celebrity, philanthropist and father to hundreds, he made some seriously amazing movies. This was one of them.
I think that's all I got. I was going to add Kohala bears, but I think that would be pushing it a little bit. Though I do think they're cute, I fear I'd only be using them for their name. For a such challenging letter, I don't think eight out of ten is too bad.